Beginning today, November 6th, a new art installation by ways of a mural is underway at Armature Works. The mural will adorn the wall between Stones Throw and Urban Kai, featuring the work of Daniel Stroomer, also known as NasePop. This will be his first mural in Tampa. People are invited to catch a glimpse of him in action any day this week from sun up to sun down.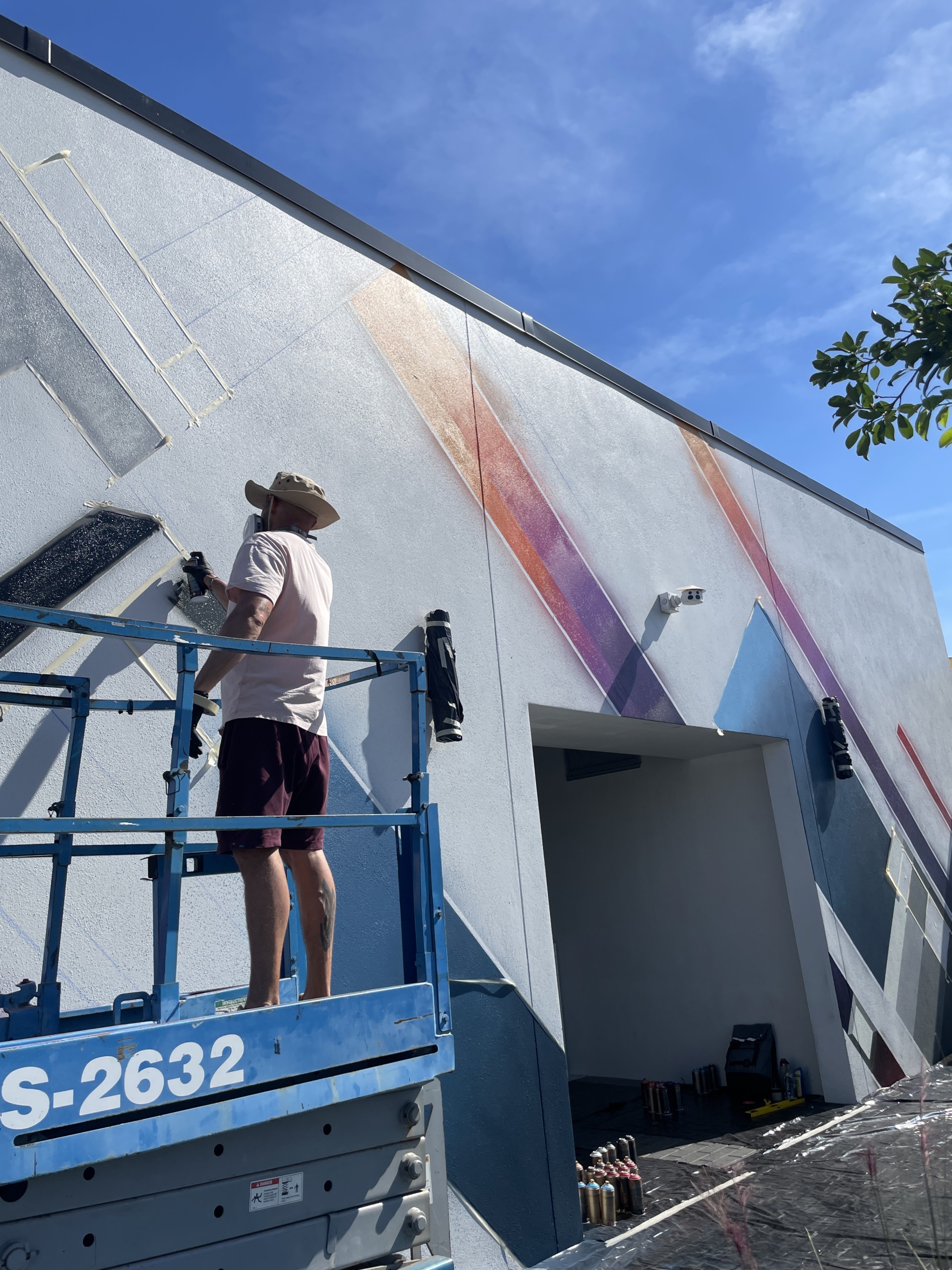 NasePop Background & History
Born in Amsterdam in 1982, NasePop, started as a graffiti artist in the 1990s, leaving his mark on the city with vibrant murals. As the digital era dawned, he seamlessly transitioned into graphic design, expanding his artistic palette and materials.
A transformative trip to Buenos Aires in 2008 ignited a fresh phase in his career. Immersed in the city's culture, he refined his graffiti style, experimenting with abstract and architectural influences in smaller formats. The vibrant energy of Buenos Aires and the streets of his hometown shaped his distinctive artistic expression.
NasePop's commitment to pushing boundaries is evident in his foray into sculpture. Working with various materials, from hand-cut Canadian hemlock pine to aluminum composite, he creates three-dimensional abstractions that invite viewers into a profound dialogue with his art.