Often described as having a little "something for everyone." Weekday lunch at Armature Works is no different. Whether you're on a time crunch or looking for a place to escape, Armature Works has it all. To top things off, some of your favorite concepts will now be offering lunch specials Monday – Friday from 11am – 3pm. We also now offer free parking during the weekdays, until 4pm. Excluding Lot 220. For more details on the specials and where to park check out below.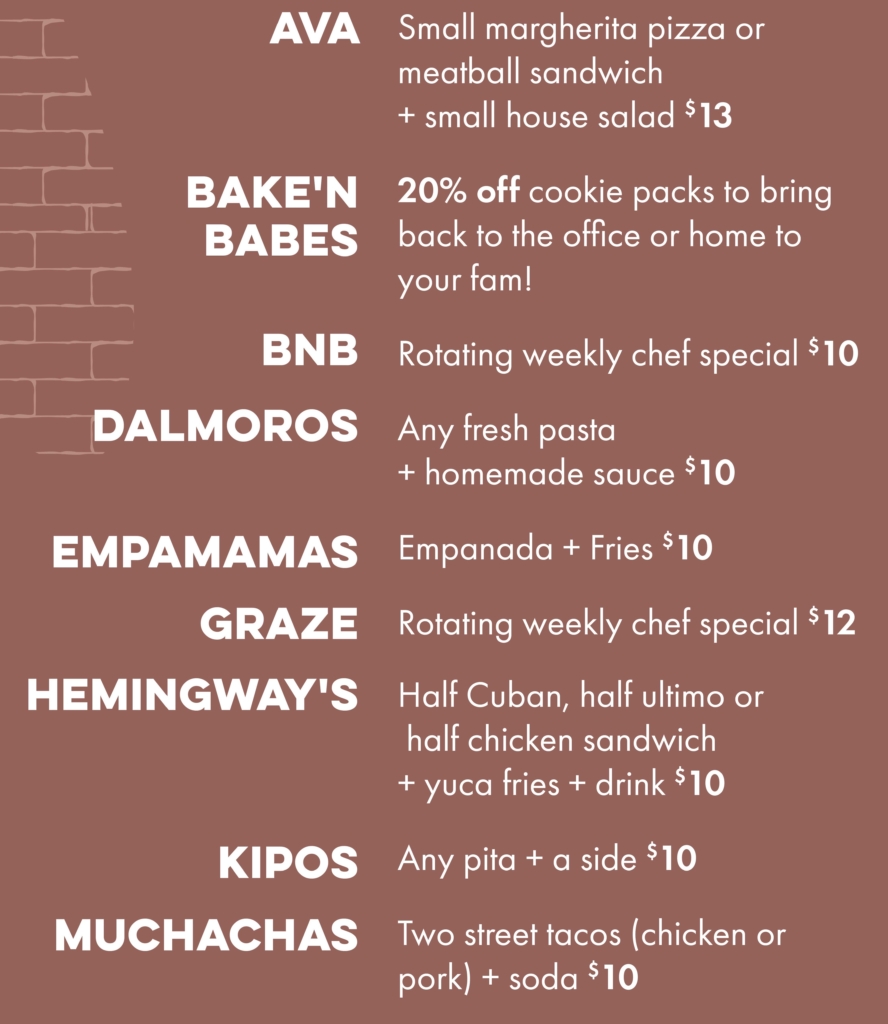 Free parking in all Armature Works parking lots, Monday – Friday from 11am – 3pm.
Please note this excludes Lot 220 which costs $10 as this is a lot for businesses in Building 220.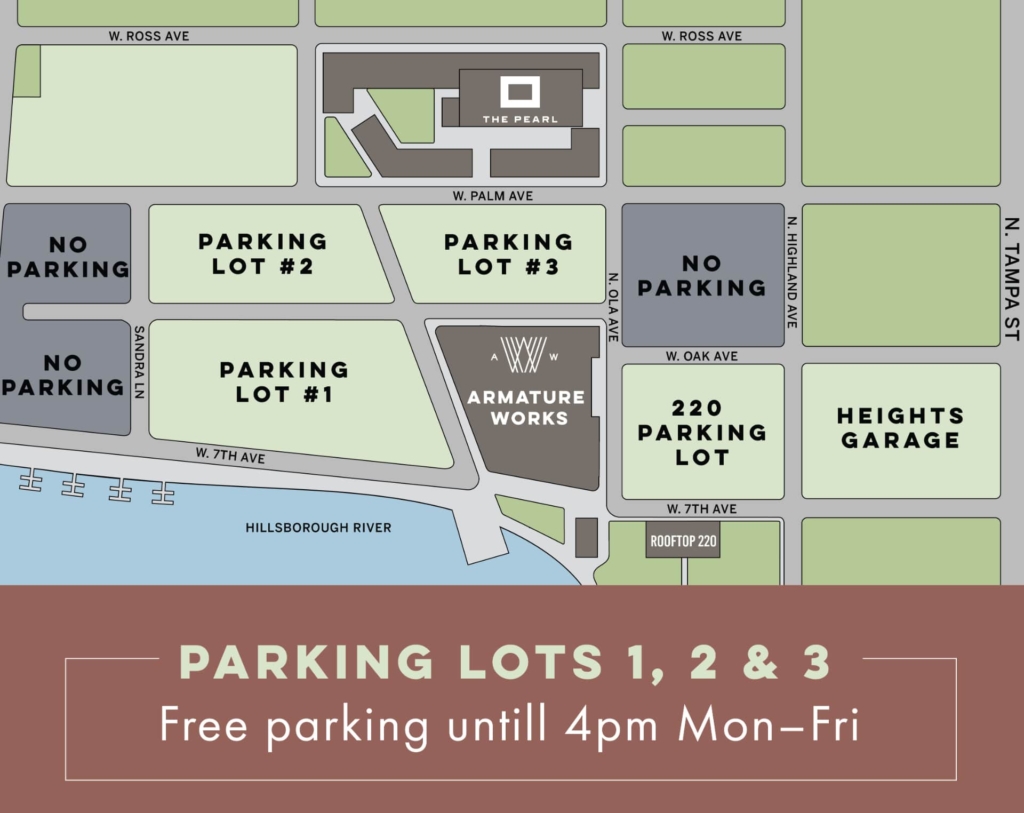 Reviews from AW Lunch Lovers
"Weekday Lunch seems to be the best time to come and wander around" -TripAdvisor Review (5 stars)

"Great place to get lunch!!" – Google Review (5 stars)

"Awesome lunch date, great atmosphere!" – Google Review (5 star)

"…really great place to grab some lunch, especially if you have a rather large crowd with diversified tastes in food!" – Google Review (5 stars)

"Great place for a working lunch with a very friendly kind of "hang out" feel." – Google Review (5 stars)

"What an awesome place. Great if you're looking for a quick lunch, hanging out with friends, or doing some work/having a meeting. Anything you would want can be found here." – Google Review (5 stars)

"The variety of creative food offerings is fantastic! We went with about 10 people for a mid-week lunch. Everyone was able to get something different – and everyone raved about what they had.." – Google Review (5 stars)