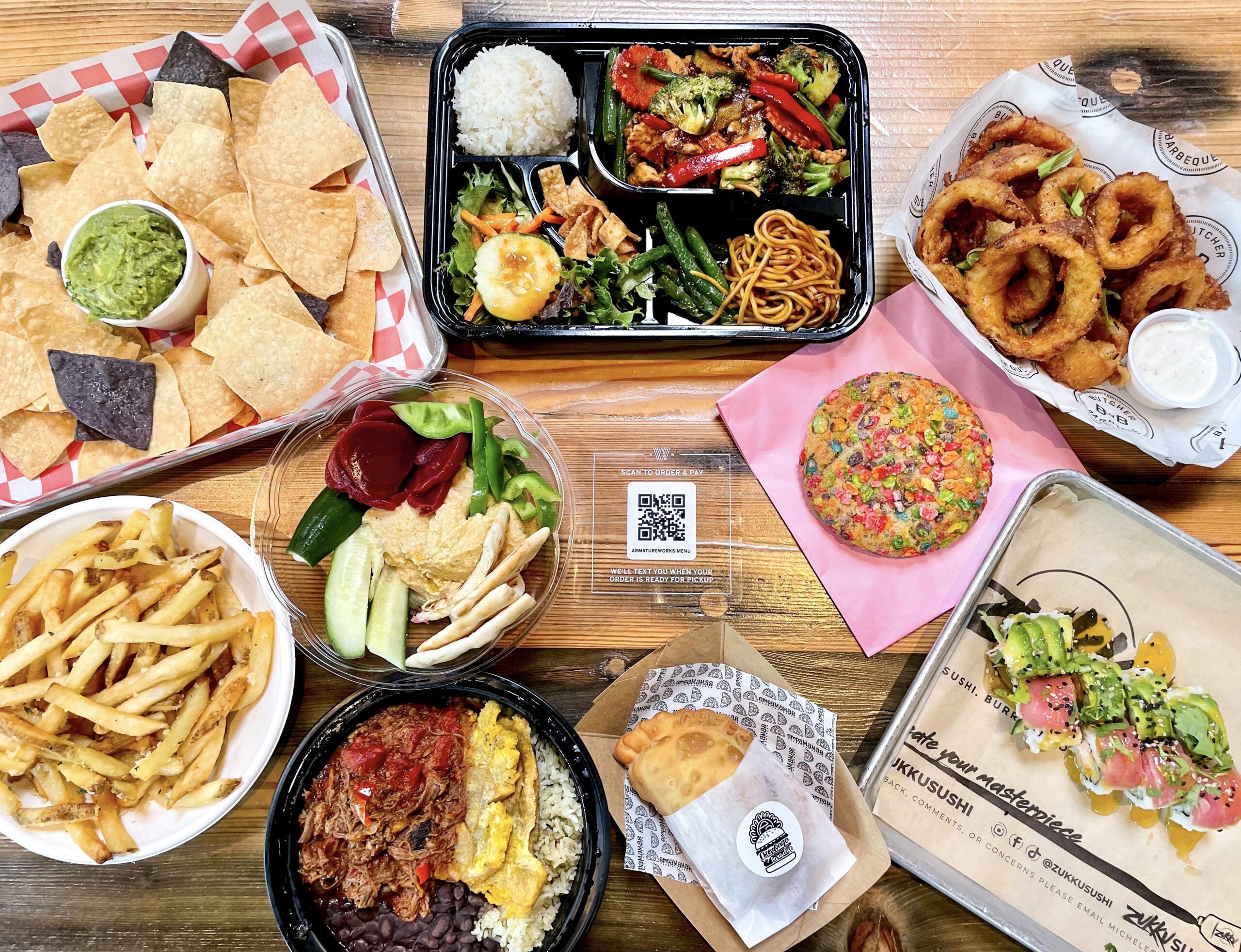 A first for the Tampa-bay area, Armature Works will now offer multi vendor online ordering as an alternative to waiting in lines.
Opening its doors in 2018, Armature Works has grown into a widely popular gathering place for Tampa Bay locals and a peak destination for visitors alike. A key element contributing to its growth are the collective experiences and overall satisfaction of its customers. Continually striving to find ways to improve the guest experience, Armature Works will make ordering more convenient by taking participating Heights Public Market (HPM) vendors digital, into a single online ordering system.
Bbot, the mobile online ordering system, will allow guests to place and pay for one order across multiple vendors. QR codes are located at each table within HPM, as well as at the East, South and West entrances of Armature Works. Guests can also access the online ordering platform by visiting the Armature Works website and clicking on the "Order Now" button located in the top right corner of the homepage. Once an order is placed, guests will receive a text message alert when it is time to pick up their food.
Watch a tutorial on how to order with Bbot here:
"We're constantly looking for ways to evolve," said Shawna Ellis, COO of Armature Works "ways that both enhance our guest experience, as well as benefit our vendors. We hope that by implementing Bbot, guests can spend more time exploring and experiencing all that Armature Works has to offer."
Nine out of the fourteen Heights Public Market vendors at Armature Works will be participating in Bbot, including, Bake'n Babes, Bento, BnB, Cru, Empamamas, Hemingway's, Kipos, Muchachas and Zukku. "It's exciting to be a part of this rollout. We're confident it will streamline the ordering process and ease the guest experience," said Marshall Hamilton, COO of Three Oaks Hospitality.